Young People of South Leicestershire,
Over the break we would like to help the people of Ukraine in some small way by raising some money for the Disasters Emergency Committee (DEC).
We would like to do this by you completing jobs around your home and asking your parents/carers to donate to the DEC.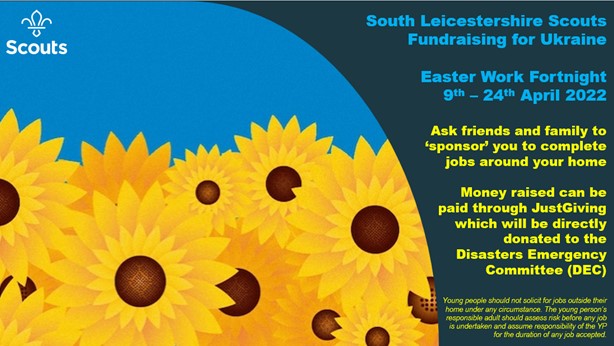 The link for the JustGiving page is: https://www.justgiving.com/fundraising/southleicestershirescouts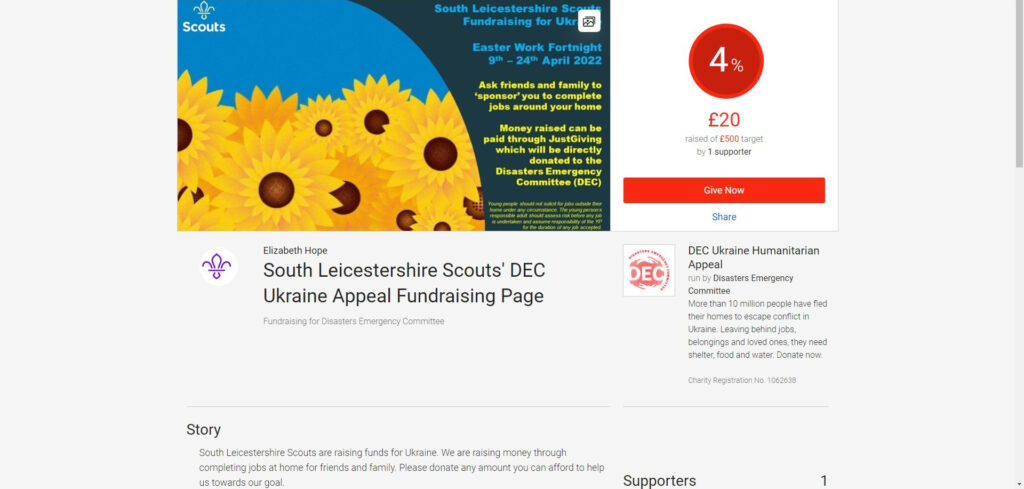 This means the money raised goes straight to the charity where it is most needed.
We'll keep you up to date with our totals.
Many thanks in advance